Improve Your Staff Benefits Package
Are you responsible for your staff benefits?
We can help you to improve your staff benefits proposition, free of charge.
We work with hundreds of NHS & healthcare organisations to provide content, flyers, posters, and other marketing assets to share through your communications to your staff to help them save money.
Downloadable Assets
You can download our latest assets below and use this in your staff communications:
Poster / Flyer - you can share this digitally with your staff or print it off to distribute internally or at events.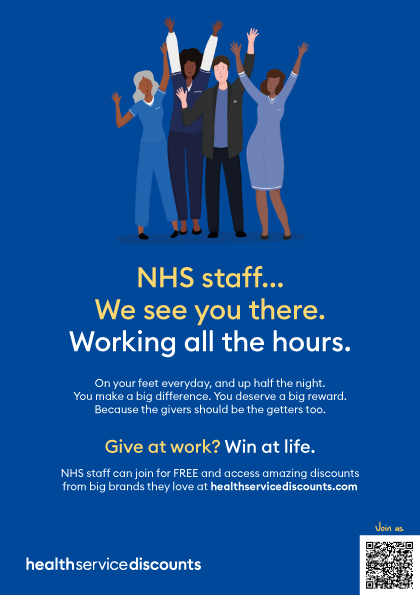 Network Impact Report - The Network team recently published an Impact Report on the benefits of discount schemes in the recruitment, retention, and recognition of health and social care workers.
This was addressed to MPs and Peers, and was backed by influential members of All Party Parliamentary Groups for Health and Social Care, as well as the Health Select Committee and other bodies.