Are you eager to get on the property ladder but don't know where to start? Or maybe you already own your house and are looking to move? It is completely normal if you feel a bit overwhelmed when it comes to mortgages, especially with so much jargon and terminology to get your head around. From remortgaging to fixed-rate, it can get pretty confusing.
But of course, you want to know that you are making the right choice when it comes to what mortgage you are getting, what it really means, and how much it is going to cost you. We have put together this guide to mortgages to help you fully understand what a mortgage is and the types of NHS mortgages available.
What is a Mortgage?
Essentially, a mortgage is a loan from a building society or bank that you use to buy a property. It is a secured loan which means that the property in question is security and can be taken by the bank if you fail to pay your monthly repayments. However, by keeping up with your payments, you can pay the loan off gradually over time until the mortgage is paid and the property is entirely your own.
How to Get a Mortgage?
Getting a mortgage is a huge financial responsibility and you could find yourself making repayments monthly for the next 25 to 30 years. Therefore, the application process can be quite daunting with lots of information to provide and forms to fill in. This is because you will be required to prove to lenders that you can afford to pay back the money that you are lending from them.
Based on the information you provide, lenders will calculate your household income and consider all your regular spending and expenses into account when checking your affordability. From paying your household bills to any debts/credit cards you may have and spending money on leisure and travel activities, lenders will check that you have enough money to cover your mortgage repayments.
The process is a lot easier if you are prepared and start collecting the relevant information and documents in advance. The documents you require may include:
P60 form from your employer

Your last three month's payslips

Utility bills

Proof of ID – Driving license or Passport

Your current account bank statements for the last six years

Accounts from the last three years if you are self-employed
They will also take other factors into consideration for a 'stress test' to see whether you could keep up your repayments if interest rates rose or you go on maternity leave/retire in the future.
You should also expect a credit reference agency to do a credit check on you when you submit your formal application. This allows them access to your financial history so that they can assess how risky it is for them to lend money to you.
How Do Mortgages work?
To get a mortgage you typically need to have a 'deposit' which requires you to put a lump sum of the property's purchase price upfront. Then the remaining cost of the property is paid for using the mortgage. While you will still own your home, if you want to keep it you must keep up the regular repayments you have agreed to for it.
The mortgage payments you make will also include interest. Interest is the charge you incur for borrowing money from the lender. The amount of interest you pay is dependent on the mortgage interest rate therefore it is important that you look around for the best deals before signing anything.
The Different Types of Mortgage
There are different types of mortgages available, all with different payment methods and interest rates. Here are a few of the most common types of mortgages on the market:
Fixed-Rate: With a fixed-rate mortgage the interest rate stays the same for the whole deal (usually two to five years) regardless of wider changes in interest rates. Once you reach the end of your fixed term period you are then usually moved to the lender's standard variable rate (SVR).
Variable Rate: The interest rate can change over time with a variable rate mortgage based on the lender's SVR. Each lender has its own SVR and they can set that at whatever level they want. This means that it is not directly linked to the base rate set by the Bank of England. This means that if you have an SVR mortgage then you could find that your payments could go up in the future.
There are positives and negatives to both the fixed-rate and the variable-rate mortgages. But you should consider whether your income is likely to change over time or if you'd rather know exactly how much your repayments will be. It is also important to consider whether you would be able to keep meeting your repayments if they went up.
Tracker Rate: A tracker mortgage is where the interest rate you pay is 'tracked' by the Bank of England's base rate. For example, the current base rate is 0.75% and the lender may instruct that you will pay 3% extra on top of the base rate. This means you will be paying a 3.75% interest rate.
Tracker mortgages usually have an introductory period (usually two years) and after that period you will move onto the lender's SVR. Currently, there are a small number of 'lifetime' trackers where the base rate is tracked for the entire mortgage term.
How can I improve my chances of getting a mortgage?
As a mortgage is such a huge financial responsibility, you need to prove to lenders that you are low risk and a reliable borrower who can afford to make the repayments. Here are a few of our tips on how you can improve your acceptance chances:
Be honest and realistic – it is crucial that you are realistic about what you can afford, even if that six-bed house with a hot tub may be appealing, remember that you will be required to make regular mortgage repayments. Be sure to take the time to review your finances and look at what you can actually afford. Don't forget to take into consideration that rising interest rates could make your payments more in the future.
Improve your credit score – Your credit score can change depending on your financial behaviour so by boosting the score you can improve your chances of being approved. Things such as making regular debt repayments and building your credit history can make a difference.
How much deposit do you need for a mortgage?
As a general rule, the amount of deposit you need for a mortgage is a percentage of the property you are buying. The mortgage is then the amount of money you need to borrow to make up the price of the property. The largest mortgages you can get are 95% which means that you will need a deposit of at least 5%.
However, the more deposit you have the lower interest rate mortgages will be available to you. For example, with a 20% deposit, you can get a mortgage with lower interest rates than when you have a 1-% deposit.
NHS mortgages FAQs
Can You Get a Mortgage with Bad Credit? 
You will find it a lot more difficult to obtain a mortgage if you have bad credit. Therefore, you should take the time to change and improve your financial behaviours so that your credit score can improve in time. This will make it more likely for you to get a mortgage without the high-interest rates and added fees that come with having bad credit.
How Much Can I Borrow for a Mortgage?
When applying for a mortgage lenders will use your income to decide how much money they are prepared to lend you. Therefore, we recommend that you use an online mortgage calculator to get a rough idea of what you could borrow. Remember that your deposit amount and credit rating will also be a factor that lenders will consider.  
What is a Remortgage?
A remortgage is where you apply with a different lender for a new mortgage but without moving to another home. It could also include applying for a different mortgage deal with better interest rates. Remortgaging with a different lender means that effectively the new lender will pay off the old mortgage amount and the debt will be transferred to them. The remortgaging process often involves admin and administration fees that you should also factor in. 
Do NHS staff get mortgage discounts?
While there are no exact products called 'NHS mortgages' there are certain mortgage lenders and advisors who specialise in helping NHS staff obtain all the advice and support they need. This is sometimes referred to as NHS mortgages. 

Finding the right mortgage for you and making the correct choice for your finances can be overwhelming. But by doing your research and understanding the financial repercussions, you can make the right decision for yourself and your family.

More Blogs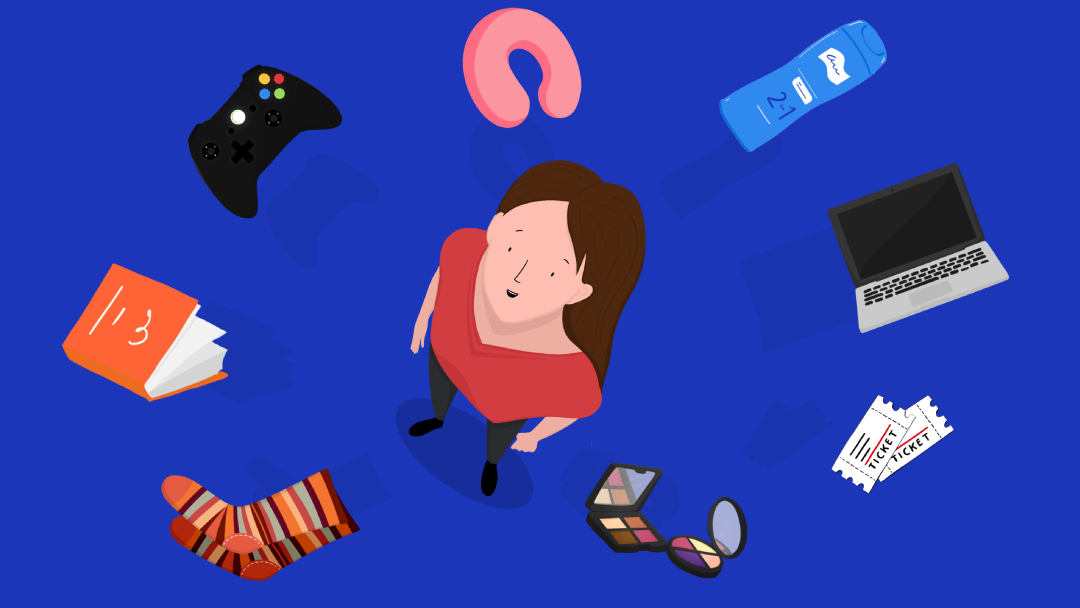 Money and Finance Support
Whether you are looking for information on mortgages, borrowing money, credit cards, car finance, or any other financial service, we have support pages that can help you. Check out our mortgage and finance support pages for more information!

Disclaimer: This blog post was written and shared by Health Service Discounts and is intended to inform readers about the topic at hand. Before engaging with any financial product, please speak to a professional.