Whether you're looking for the perfect travel destination for travelling with children as a family, or you want to jet off and explore on a solo adventure, we've got all the travel inspo you need.
---
Travelling is one of the greatest joys you can experience. From immersing yourself in different cultures to trying out new foods, travelling worldwide can teach you a lot about yourself and others.
We've also got some top travel tips, the best travel insurance deals (yes – you NEED travel insurance), and how you can earn cashback on your travel purchases with our ode cashback card. Make the most of your summer holidays and explore somewhere new this year.
1. Spain
If you're travelling from the UK,, then Spain may seem an obvious choice. But even if you have been to the land of paella and sangria before, there are still plenty of places to visit and sights to see. It is hardly surprising that Spain has been a firm favourite amongst British holidaymakers for decades and is high up there on the UK's most popular holiday destinations list. The Balearic Islands of Ibiza, Menorca and Mallorca are amongst the big hitters but also trips to the Canary Islands are just as popular.
Looking for discounts on your next trip to Spain? Check out our TUI NHS Discount!
2. France
Luckily for us Brits, the beauty of France is right on our doorstep, and just a short journey across the English Channel is the excitement of Paris and beauty of the beaches of Corsica. From ski holidays in the French Alps during the winter to luxury villas in the Cote d'Azur in the summer, France has something for everyone. If you're travelling with children, then a trip to Disneyland Paris is an obvious choice with plenty to offer both the adults and kids.
3. Portugal
From great food, picturesque countryside, and historic cities, it is hardly surprising that Portugal is one of our top 10 travel destinations. While The Algarve is a firm favourite amongst tourists, if you're looking for a bit of a hidden gem, then we'd recommend a trip to Alentejo. Located south of Lisbon, you'll find an abundance of white-sand beaches and medieval towns.
4. Italy
Delicious cuisine, charming people, and ancient culture. What more could you ask from a trip away? There are so many wonderful and exciting cities to visit, from Florence to Venice and Rome. If you love a beach holiday, you won't be disappointed with the 500 miles of coastline around Puglia in South Italy. You'll also find some of the most picturesque beaches in Sardinia with charming hotels and glamorous villas. If you want to explore some of the most famous Italian sites such as Pompeii, Mount Vesuvius, and Capri then the breathtaking Amalfi Coast makes for the perfect base.
Get your own ode cashback card
Once your holiday is booked, it is time to get your sunshine essentials ready. From sun cream to a new pair of sunglasses and a holiday wardrobe refresh, the list of things you want to take away with you can soon start to add up. But with our ode cashback card, you can receive cashback on your favourite brands, from fashion, beauty, travel, and days out!
5. Greece
If you're looking for simplicity, good food, and picturesque views for your next holiday, then you should definitely make Greece your next travel destination. From hot sun to friendly tavernas and whitewashed villas, Greece has a rich history, and there are so many locations to choose from. Crete is one of the largest and most popular islands and a great option if you want to rent a family villa or stylish house.
6. Turkey
Turkey has become increasingly popular in recent years and is an affordable getaway destination whether you're travelling solo, as a family, or with a travel partner. Its endless Aegean coastline provides some of the finest beaches in Europe, so if you are looking for somewhere to relax and enjoy your surroundings. But don't worry if you are looking for somewhere quieter, as smaller resorts are just as picturesque, including Fethiye and Kalkan.
7. Croatia
Croatia is well known for its pristine coastline and is one of the most beautiful countries in the world. It has become an increasingly popular travel destination since the historic city of Dubrovnik was the main filming location for the fictional city of King's Landing in Game of Thrones. But you don't have to be an avid Game of Throne fan to enjoy everything the country offers. There are many beautiful resorts that you can visit across the coastline as well as islands just off the coast. We'd recommend a trip to the beautiful Hvar, which can be reached by a ferry trip from Split.
Don't forget travel insurance
Now that you've found your next travel destination, it's time to get your travel insurance sorted. Travel insurance is one of our most popular travel extras, and with our discounts and deals, you can get peace of mind throughout your trip for less. We have a range of travel insurance options, from single trips to annual insurance policies, for you to choose from. Believe us; travel insurance is something you can't afford to travel without!
8. USA
Are you looking for a long-haul destination? Keen to tick some locations off your travel bucket list? Well, the USA has an unrivalled diversity of landscapes, including delicious cuisine, friendly people, and some of the most iconic cultural sights in the world. From walking the streets of Manhattan, New York, to a road trip on Route 66, you can get the full American experience wherever you travel in the US.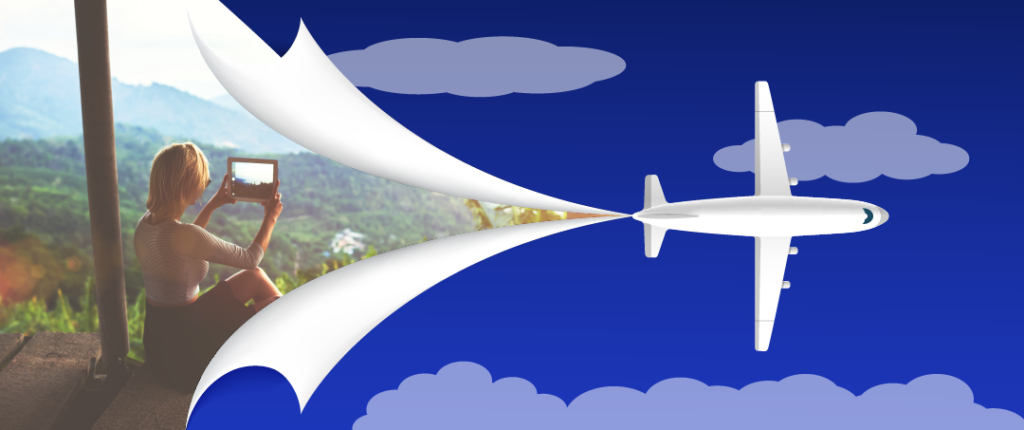 9. Thailand
Known as the 'land of smiles', Thailand caters to every kind of traveller. From backpackers to couples' getaways, there is something for everyone. Thailand's appeal is obvious: beautiful beaches, picturesque countryside, friendly people, and sensational food. What more could you ask for? Phuket is one of the most popular destinations, but locations such as Koh Samui and Koh Phangan are also becoming popular.
10. Maldives
If you're looking for pristine waters, waterside villas, and luxury, then a trip to the Maldives is essential. Whether you want to relax on the beaches, enjoy the extensive range of water sports available out there or immerse yourself in the Maldivian culture, a trip to the Maldives offers the adventure of a lifetime.