Are you looking for the perfect Secret Santa gift for work? You've come to the right place.
---
While finding Secret Santa presents for work sounds like a nice idea in principle, if you get the name of a colleague you don't know very well, then the panic can start to set in. But don't panic! With our help, you can find the most popular Secret Santa gifts, whether you get your work bestie or that guy from finance, you've only spoken to once.
Keep reading for our Secret Santa ideas at work, including how to play and find work Secret Santa presents that are on a budget but make it look like you've tried!
Highlights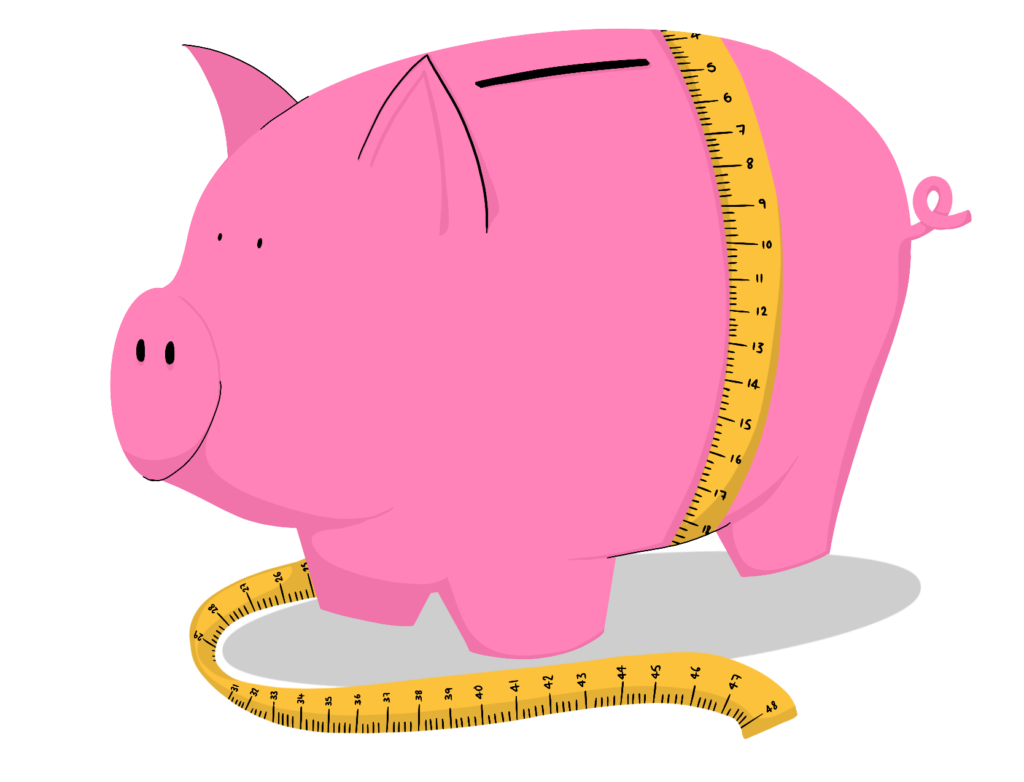 Sign Up FREE Today
If you're not a member but work in the NHS or Healthcare sector, you can sign up for FREE and become a member today.
---
How to Play Mystery Santa at Work
Secret Santa, which is sometimes referred to as 'Mystery Santa,' is the perfect (and affordable) way to celebrate Christmas at work without having to buy each individual colleague a gift of their own. The aim of Secret Santa is to draw names at random and to buy that person a gift without letting them know that it is you. Plus, it is a whole lot cheaper than buying for everyone!
Before you draw names, Secret Santas can be given a wish list of gift ideas to help them choose a gift their giftee would love. But if no wish list has been provided, then it is up to you to find the perfect Secret Santa gift for them.
Do some of your team work remotely? You don't have to be in the office to draw names physically, you can use online Secret Santa generators to pick names at random and email participants which colleague they've got.
Funny Secret Santa Gifts for Her
If you're looking for Secret Santa funny gifts for her then you've come to the right place. We've together some of the funniest Secret Santa gifts for your female colleagues.
Heat Changing Reindeer Mug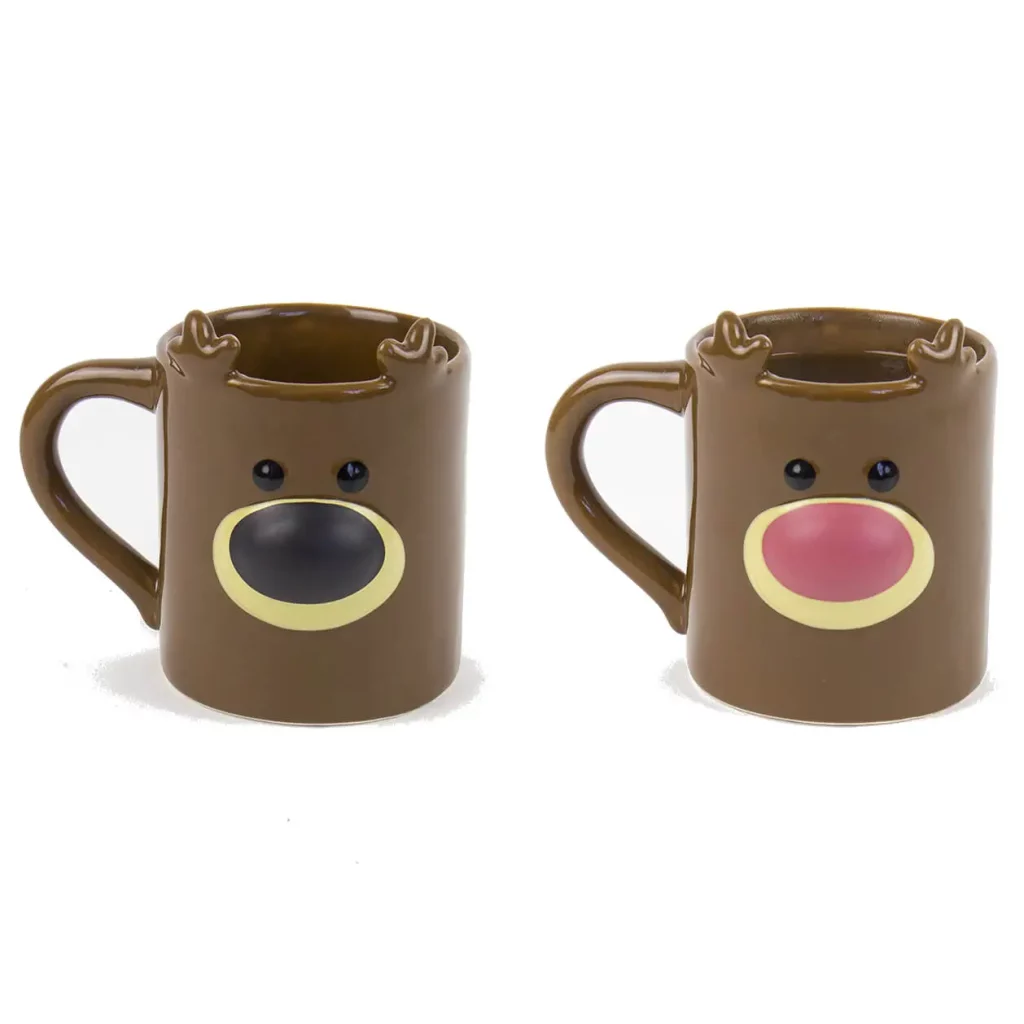 Price: £9.99
Add a bit of festive cheer to your colleague's daily brew with this fun colour-changing mug. Simply add some hot water to the mug and watch the black nose turn red. It also features mini antlers and a happy face to bring a little festive magic to the workplace. What more could you ask for from a Secret Santa gift?
Funny Secret Santa Gifts for Men
Are you in search of the best Secret Santa gifts for guys in the office? While you may feel stumped when trying to think of Secret Santa ideas for men, we recommend sticking to something funny, as that is sure to be a popular gift option!
Comedy Beers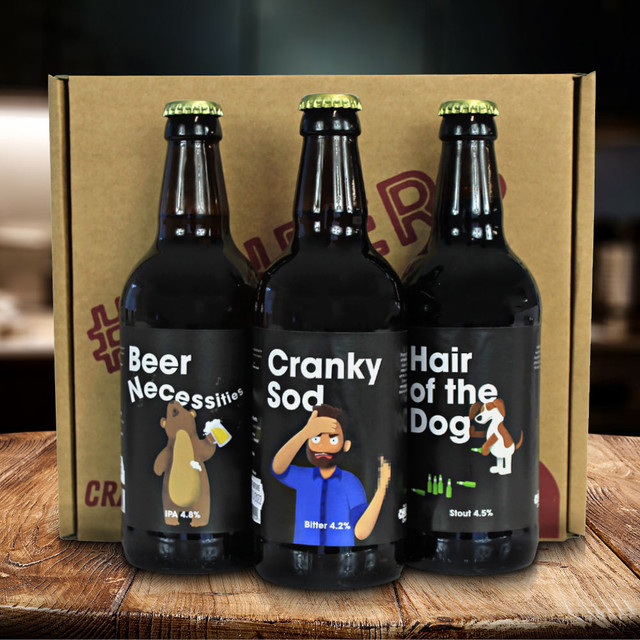 Price: £14
This set of three comedy beers is a great gift for a funny beer lover and you can choose from stouts, IPAs and ales. Each of the beers you can choose from has a funny pun or joke on them, from 'Hair of the dog' to 'Cranky sod'. Who doesn't love a beer at Christmas?
Secret Santa Gifts for Nurses
If anyone deserves a gift at Christmas, it is hardworking nurses who spent all year caring for others. So, whether you're looking for Secret Santa gifts for a nurse or Christmas gifts for nursing students, we've got some inspiration for you!
Gossip Coordinator Mug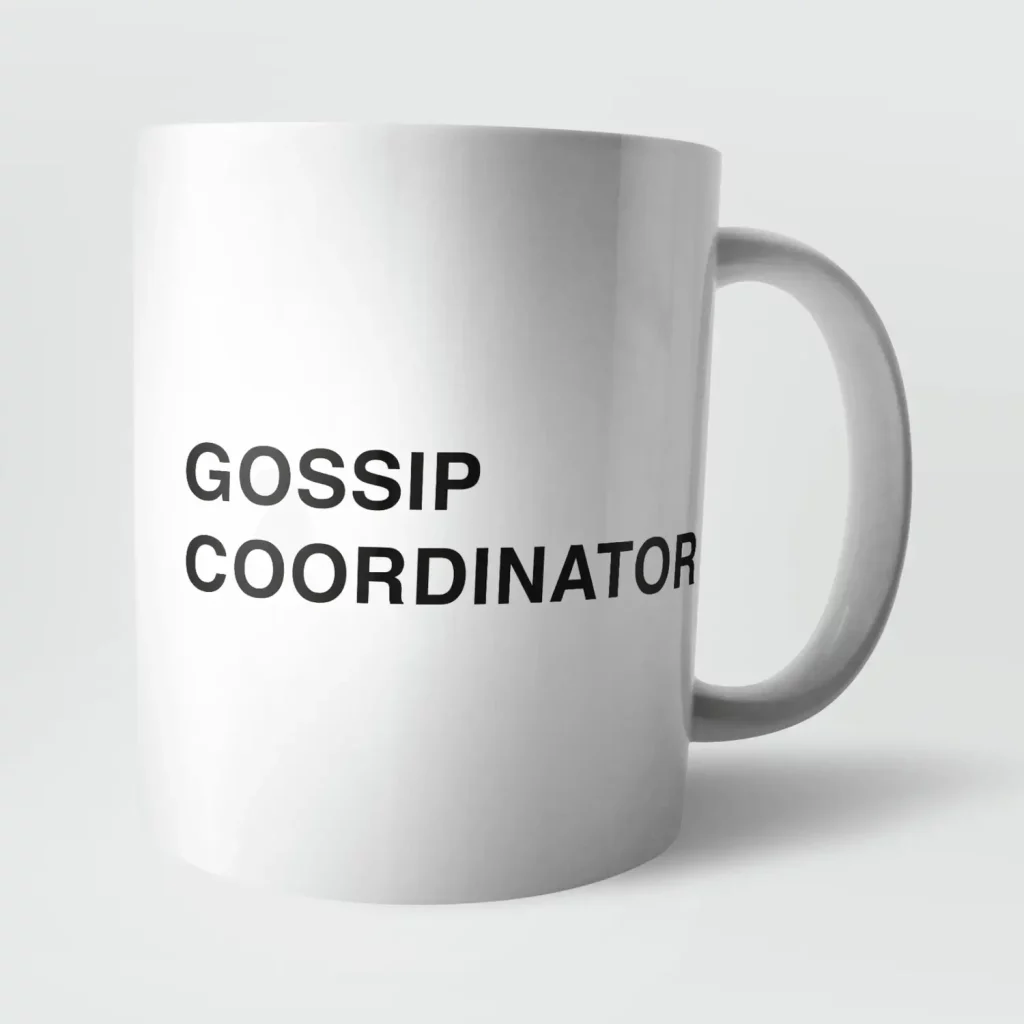 Price: £7.99
Is there someone on your team who is the designated gossip coordinator? Then this is the mug for them! All nurses need a tea break every now and then to get them through their busy and hectic shifts. This unique design is only available at IWOOT and oozes character – plus, it is sure to get a laugh in the office.
Christmas Bauble Face Mask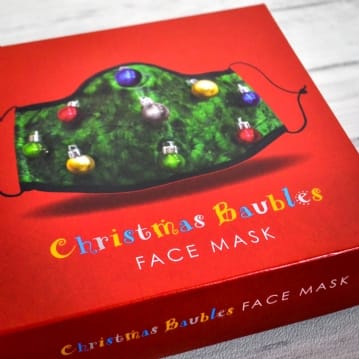 Price: £4.79
When you're a nurse, it is important that you protect yourself and your patients by always wearing the right PPE. But who says that face masks can't be festive? This Christmas bauble face mask is the perfect Secret Santa gift for a nurse as it will spread the Christmas spirit (safely) during the festive season.
5 Most Popular Secret Santa Gifts Under £10
Secret Santa gifts don't have to break the bank. You can keep it affordable by setting a budget in advance so everyone involved spends the same amount of money. With that in mind, here are some popular Secret Santa gifts for under £10.
1. I Love Spreadsheets Mug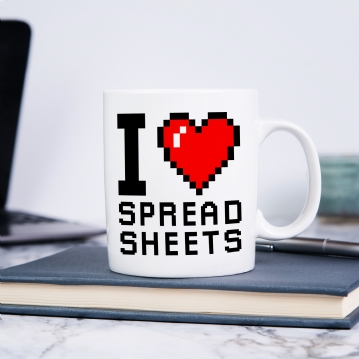 Price: £5.99
If you're looking for a present for a work colleague on the data or finance team, this 'I Love Spreadsheets' mug is the perfect choice. This is the perfect chance for them to be loud and proud about their love for spreadsheets and is sure to get a laugh every time they go for a coffee break.
2. Thornton's Classic Seasonal Collection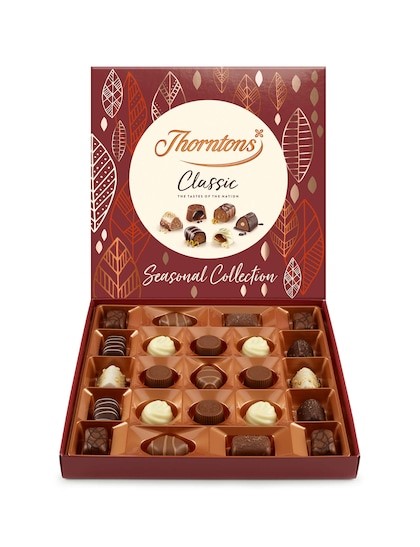 Price: £10
Christmas is the perfect time to get cosy, watch festive films, and tuck into a box of chocolates. Thorntons chocolate is always a popular choice, and a box of their classic favourites makes for the perfect Secret Santa gift!
3. Hugs & Kisses Almond Milk Hand & Lip Duo
Price: £10
The Body Shop always makes for a great Secret Santa gift and this Hugs & Kisses Almond Milk Hand gift set is the perfect way to keep your giftee's skin soft and hydrated during the winter season. This gift comes in festive cracker packaging and features a lip balm and hand cream. This is also suitable for vegetarians and vegans!
4. Pink Gin Gift Set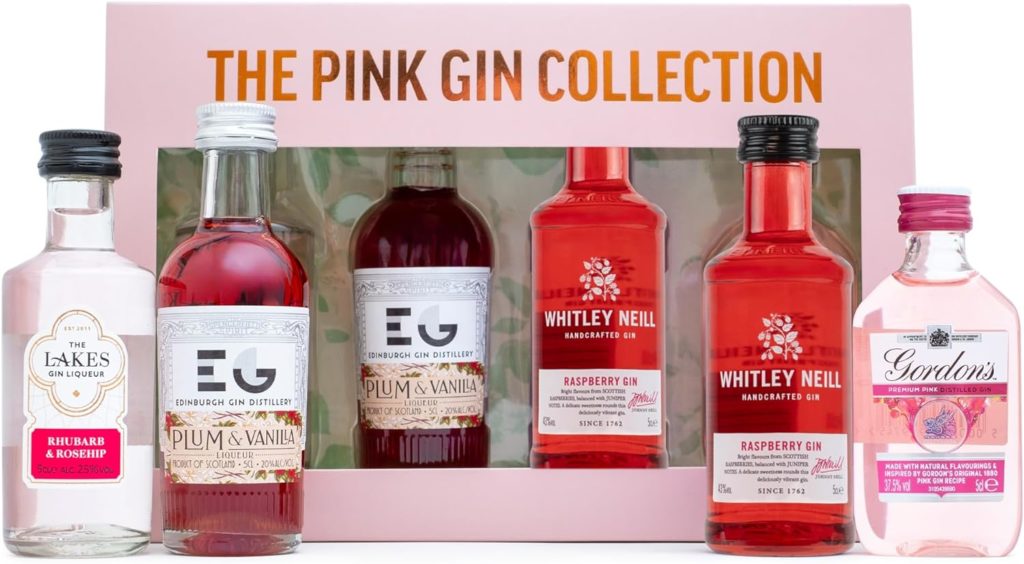 Price: £10
This special Gin Pink Collection Gift Set will fit the occasion for your office's Secret Santa. This collection of premium gins includes Whitley Neil's Rhubarb & Ginger Gin, Edinburgh Plum & Vanilla Gin, Greenall's Wild Berry Pink Gin and Gordon's Premium Pink Gin. Your giftee can simply mix with tonic or lemonade and they've got the perfect festive tipple.
5. Hamish the Highland Cow Slippers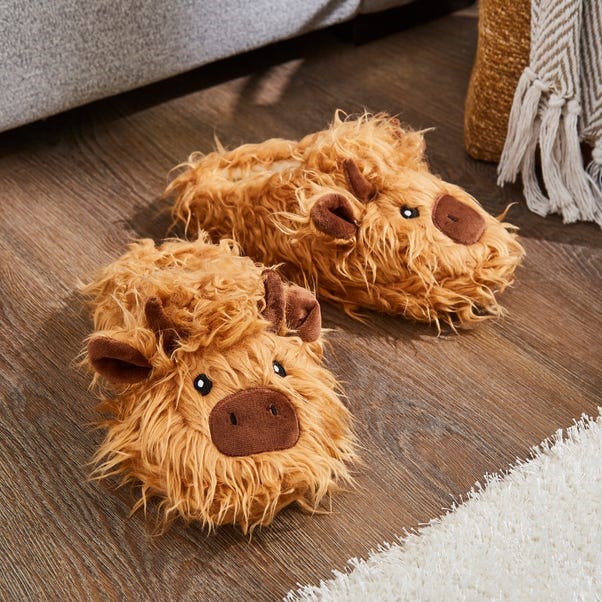 Price: £8
These Hamish the Highland Cow Slippers are the Secret Santa gift you didn't know you needed to buy. Not only are they the perfect way to keep your giftee's feet warm and cosy during the winter but they also look so good that they'll never want to take them off!
5 Most Popular Secret Santa Gifts Under £5
1. Ring for Wine Desk Bell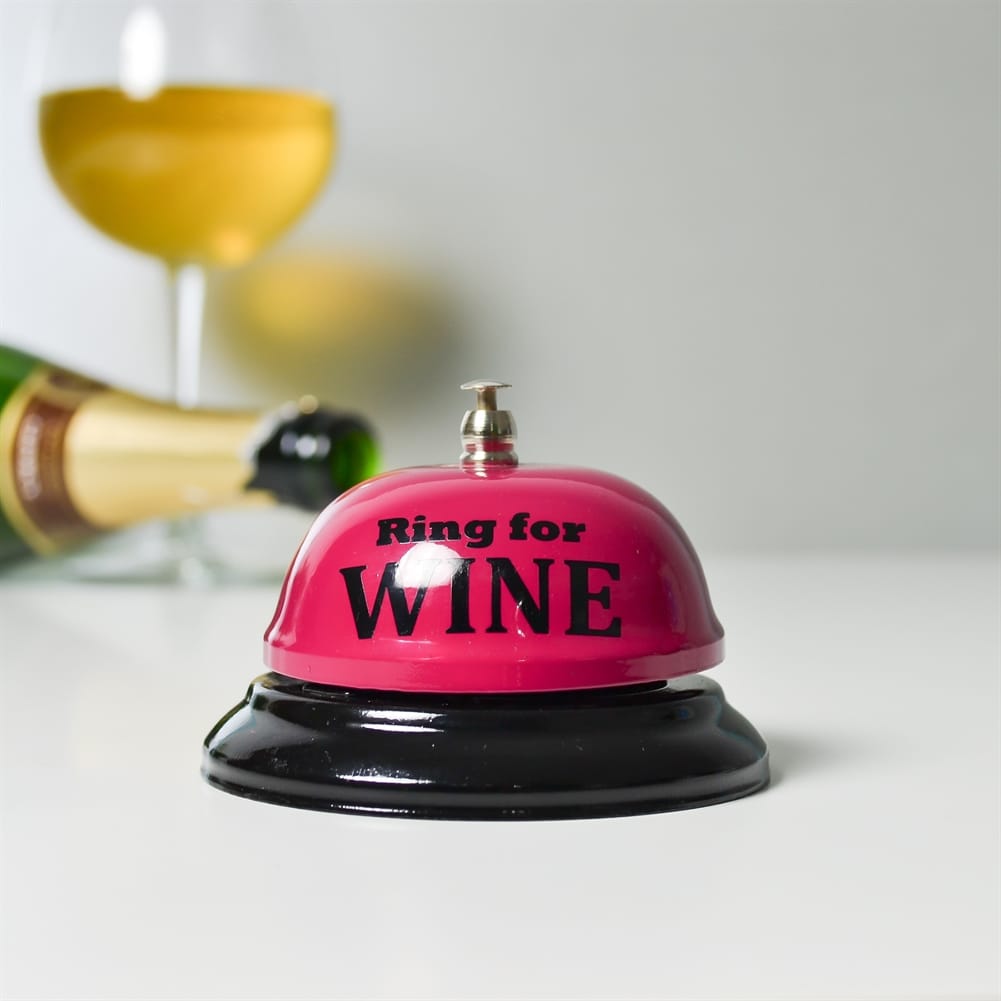 Price: £4.99
A desk bell is a cheap but fun Secret Santa gift that all giftees will love. But this 'ring for wine' is a guaranteed way to get some laughs in the office. This ideal stocking filler is great for connoisseurs of wine and features an authentic loud 'ding' sound. This will sure come in handy on a Friday afternoon!
2. Simple Kind to Skin Care Treats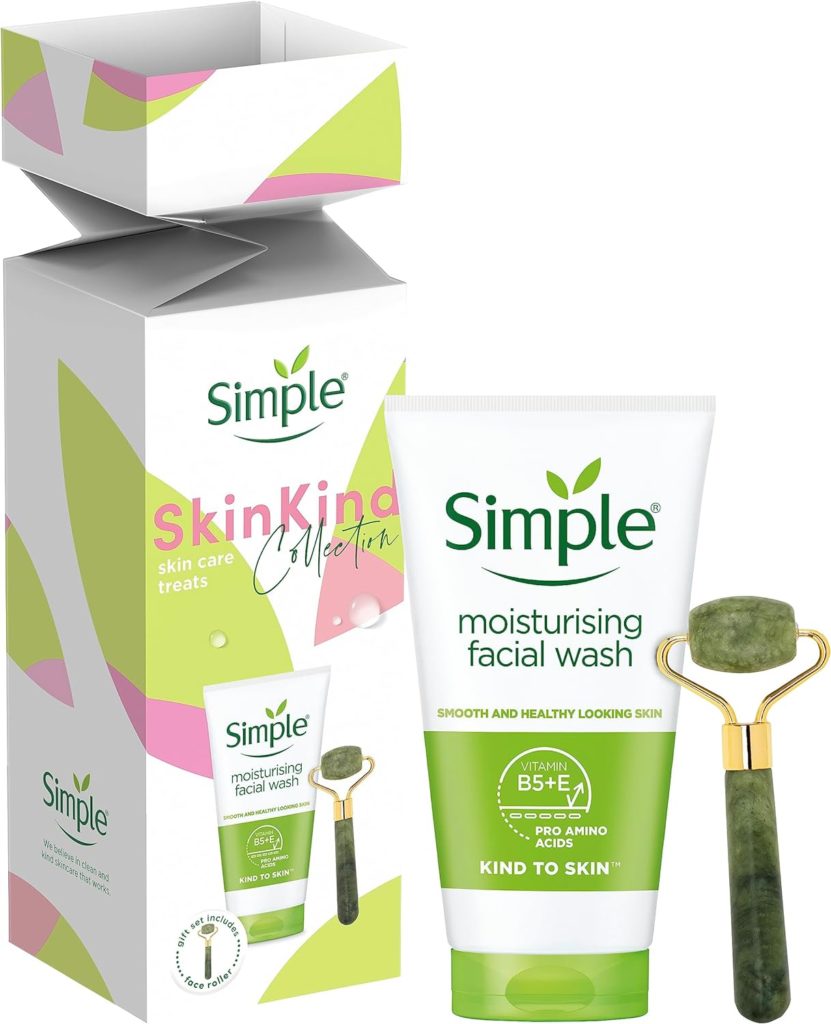 Price: £5
Skincare always makes for a perfect Secret Santa gift, whoever the recipient. Both men and women can take pride in their appearance and give their skin the TLC it needs. Packaged in a festive cracker-shaped box, this skincare combo is a Christmas gift must-have. This set features a 150ml facial wash and a jade face roller to improve circulation.
3. Cocktail Bath Melts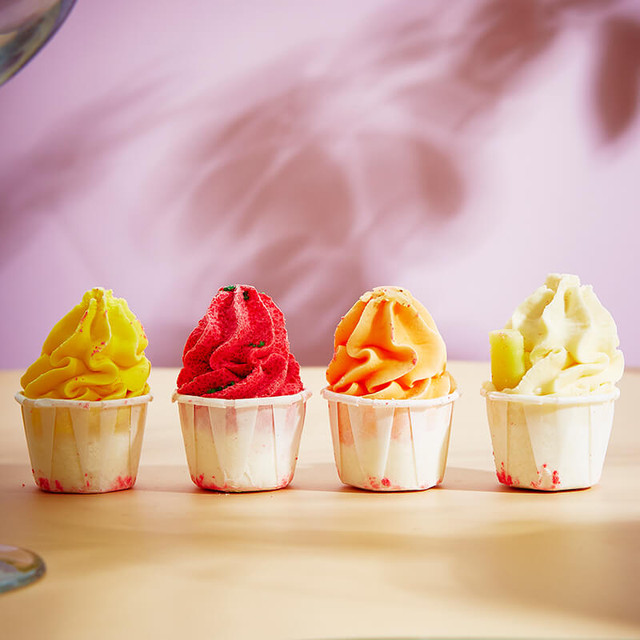 Price: £5
Once the hustle and bustle of Christmas day is over, the festive break is the perfect opportunity to relax and unwind while you have some time off work. So, get your Secret Santa giftee this lovely collection of cocktail-inspired bath melts. The scents include Mango Mojito, Pina Colada, Strawberry Daiquiri, Pina Colada.
4. Winter Spice Tealights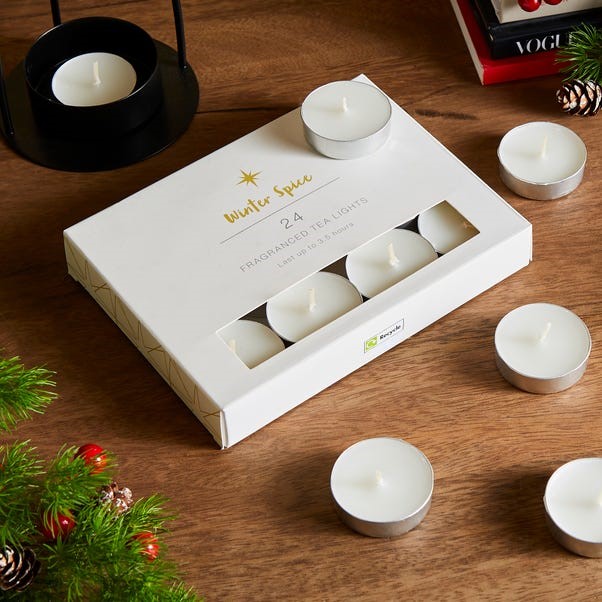 Price: £3
Is there any better feeling than having a cosy night in during the winter with some festive scented candles? No of course not! So why not give your Secret Santa giftee these winter spice tealights with bursting scents of ginger, orange and festive spice. They're under £5 and are available in coordinating candle and diffuser too!
5. Chocolate Christmas Table Cracker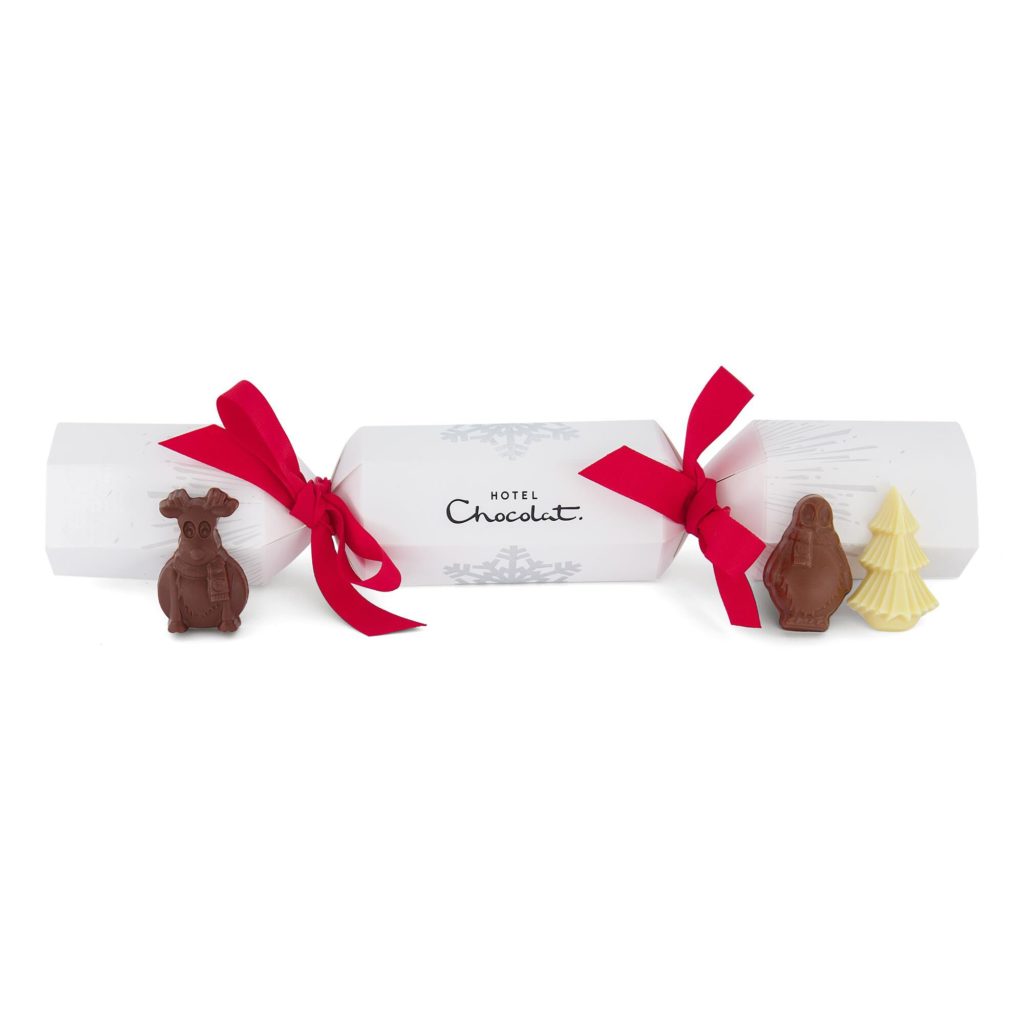 Price: £5
Start Christmas off with a bang with these chocolate Christmas crackers from Hotel Chocolat. Each one includes three chocolates, a joke, and a hat. The chocolates included are the Milk Reindeer, White Spruce, and Jolly Caramel Penguin.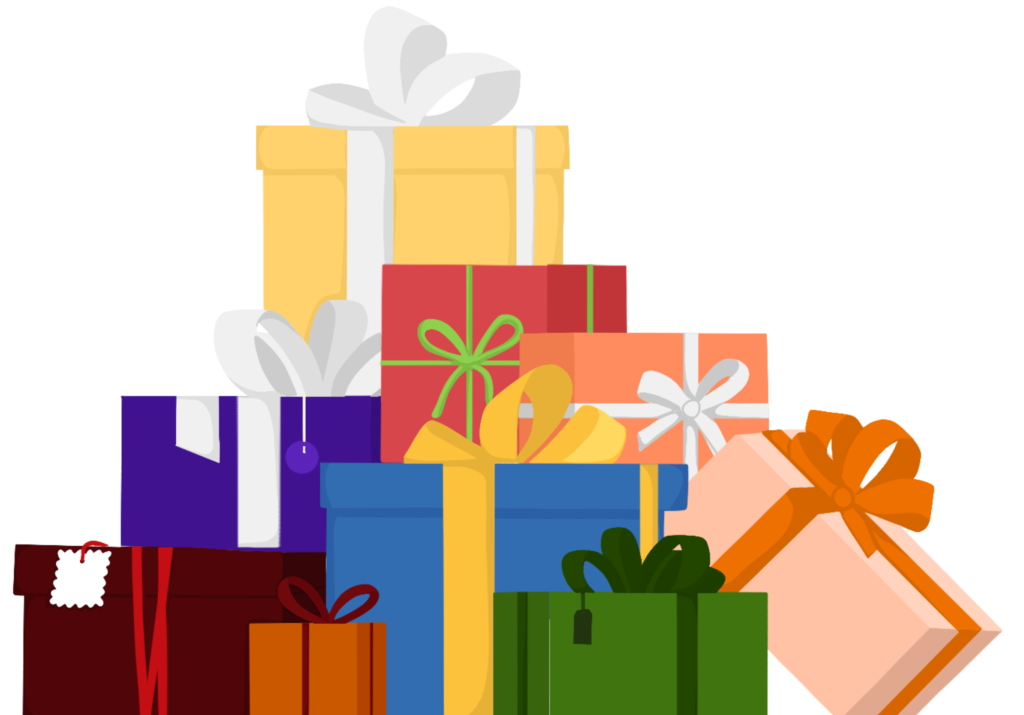 Festive Savings Start Here!
You can save on all your festive shopping with us. Click the button below to discover how!
---